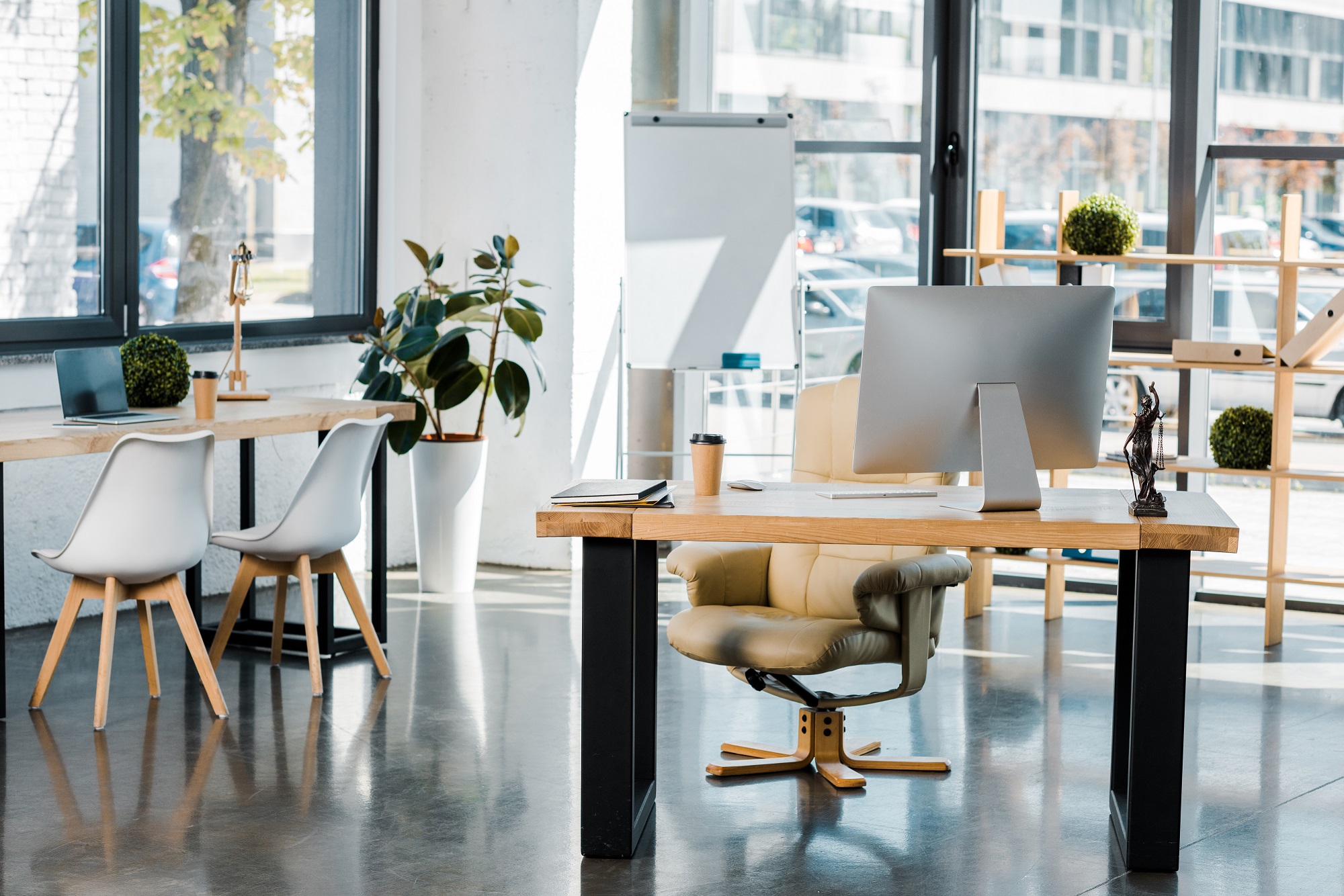 7 Essential Office Furniture & Equipment For Your Workspace
Getting the right office furniture at a reasonable price is a difficult task for you and your office manager. Furniture in your office has a big influence on the workplace ambience that you create for your staff and visitors, which is important if you want to make a good first impression and encourage positive work habits.
The right business furnishings are also required to adhere to health and safety regulations while also establishing a workplace that has a sense of flow and order. The realm of "office furniture" can include everything from chairs and tables to cabinets and filing cabinets. Reception, conference, or meeting rooms are all important areas when it comes to making a good first impression.
The office chair, which is often the most difficult to get right, is the office piece of equipment that everyone wishes they had.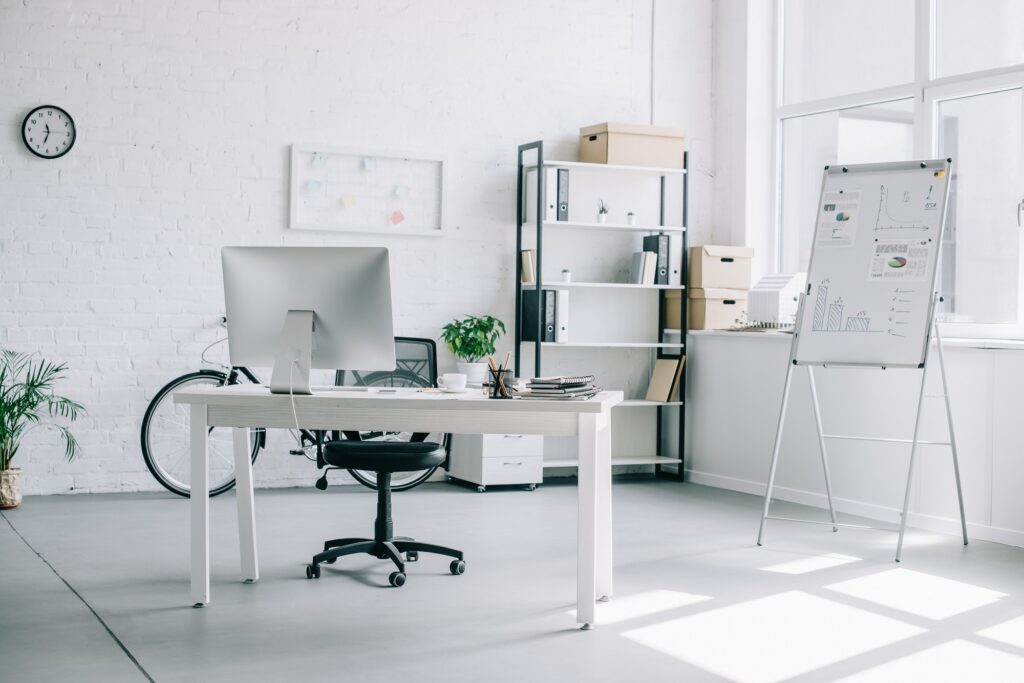 Even though money is important in establishing a firm, you may still need to deal with a few fundamental elements such as location, equipment, and staff. We'll concentrate on a few key elements that are necessary for an effective office setup.
You want to ensure that not only will you be able to do your job effectively, but also that your co-workers will be able to unwind and enjoy it.
A good office furniture set can create a workplace atmosphere someone would enjoy spending a significant amount of time in. Continue reading to learn what are the essential office furniture and equipment for your workplace.
Essential Office Furniture & Equipment Checklist
The minimalist, open layout is all the rage these days, and it has had a big impact on what sort of furnishings you'll require. It may never take away the essentials: a desk and chair.
Understand that some businesses are making the shift to less structured workplaces with no desks. However, this wouldn't suit every company.
You may require office storage to store different products. Bookcases and filing cabinets are available in a variety of sizes and shapes. The bookcases and filing cabinets can hold papers, stationery, and other objects. We've put together some pointers on how to pick the best storage containers based on your needs.
Office storage containers have a significant role to play. As a result, when it comes to picking the ideal storage units, you should not ignore these criteria. On a daily basis, employees in an office perform a lot of paperwork. The papers from the office should be kept safe. You cannot risk having your vital papers stolen.
If you're thinking of buying office furniture workstations for your business, there are a few things to think about before making a purchase. The three most important considerations are; the amount of space you have, the purposes for which the furniture is intended, and the image you want to project with your new office design.
The first issue to address is the number of workstations you'll be able to fit into the area, taking into account your available space and the number of stations you wish to install. A floor plan of the room will assist you in determining how many workstations you can comfortably accommodate. On your floor plan, don't forget to include pillars, emergency exits, and any other permanent fixtures that may affect the placement of workstations. Be sure to take this with you when meeting with suppliers or designers.
Conference Room Furniture
If you want to furnish a conference room with the greatest items, there are a few factors to consider ahead of time. First and foremost, what are the main three uses for the space? Second, will your meetings in the room belong or brief? Third, will audio/video presentations be used in the conference area? Finally, is it necessary
After you've answered these questions and assessed your needs, you may look at the options for furniture to furnish your conference room. Knowing the room's intended uses will help you pick what chairs, tables, and other elements to purchase.
The first two things you should consider when designing lounge areas for your office are coffee tables and lounge sofas or chairs. These are the furnishings that will help tie your room together and will be used the most, therefore they're an excellent place to start. But don't forget about ottomans when choosing furniture for your workplace.
In an office, desk screens and dividers have a variety of uses. They don't only keep undesirable stray wires tidy; they also separate the desks to provide greater seclusion while still allowing interaction.
When you're considering choosing the ideal office screens and dividers, the number of choices may appear overwhelming. It's a wonderful method to narrow down your search and concentrate on what your workspace really needs.
Divider screens are a fantastic choice for open-plan offices with little privacy or space for individual work. The desk screens' inconspicuous appearance and adaptability provide for an ideal balance between solo and group work.
Whiteboards and pinboards have long been important office supplies. Now, with a wider range of possibilities, getting exactly what you want is easier. We Torstar Able Office Furniture, offer whiteboards or pinboards in any colour you desire for your office, whether it's a mobile electronic or a wall-mounted whiteboard, a coloured glass board, or a pinboard
Choosing the Right Office Furniture Essentials
If you're picking up furniture for your workplace, keep in mind that it's a major responsibility. The office furnishings you pick should make the working environment pleasant, allowing employees to work efficiently. If your staff are dissatisfied and unhappy with their surroundings, they will not be productive. It is also critical that any furniture you purchase meets strict health and safety.
It's critical to assess the space you have available. You might want to make a list of office furniture options so that you can choose the best ones and plan where everything will go. Make a sketch of the room with windows, doors, etc so that you know where you'll put your workstations.
The furniture you pick should be suitable for the sort of business you operate. When it comes to office furnishings, you have a wide range of designs to select from. It's important that the furniture you choose fits in with your company's identity.