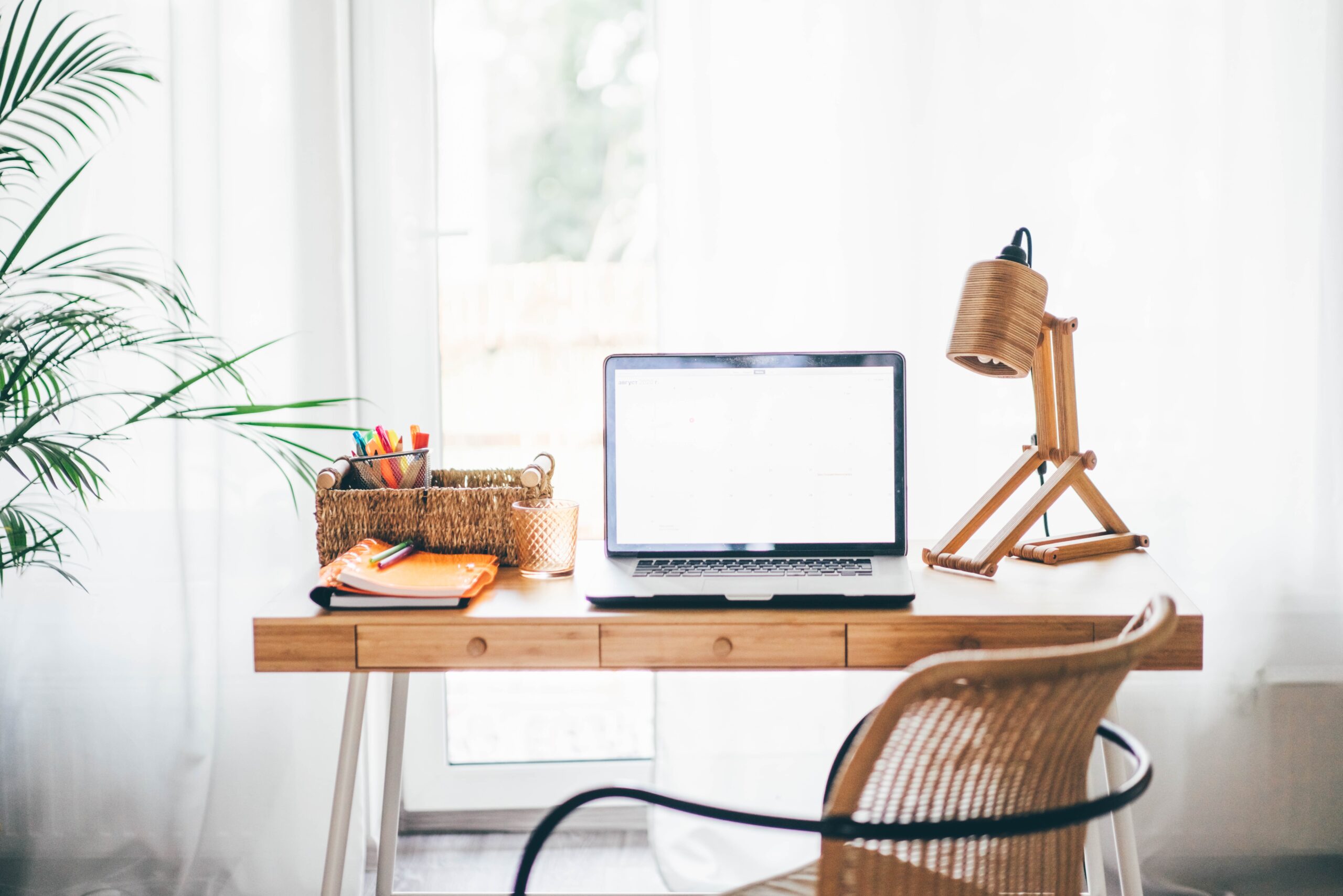 A Guide to Modular Home Office Furniture
Working from home has become increasingly popular these days. However, you'll need a peaceful and comfy working environment. This is where having a home office comes in handy. Like a typical workplace in a city, your house office will require appropriate furnishings as well. There are so many possibilities when it comes to furniture. A basic desk and chair may be appealing, or you might prefer something more ornate.
Modular home office workstation furniture, in particular, is a wonderful place to start. These items will quickly give your workplace a formal appearance. It's time to examine your workplace and make it more collaborative, flexible, and efficient in today's business climate. They are also pleasant and simple to deal with.
Benefits of Modular Home Office Furniture
Furniture is essential in an office since most of the clients and even employees judge a company's standards on the basis of its appearance and feel. With modernisation and progress, today's well-informed business would choose modular office furniture to improve the company's interior environments while also making the most of available space. Modular furniture, as the name implies, is made to fit the measurements of a particular place. Here are a few of the benefits of modular furniture.
A nice office environment for employees is always beneficial. The location or cubicles that they are assigned should be set up so that, even if there are many of them in one area, workers still have their own place and can manage their responsibilities without delay.

When purchasing Office Furniture previously, the main concern was whether it would be set up on-site. Modular office furniture, on the other hand, does not have this disadvantage. It is simple to put together and install in the location it is bought for.
The actual move itself is complicated, but moving the furnishings is the most intimidating aspect. Because modular furniture is relatively light in weight, even the relocation process turns out to be simple and quick.
The nicest thing about modular furniture is that it can be built to match the premises' interior, ensuring that it will never appear crowded or under-equipped. As a result, you may create the office environment you desire. 
The best way to make the most of a restricted area is to utilise modular furniture. Modular furniture may make even the smallest location seem big and elegant.
Modular furniture lets you modify the furnishings in your office to meet the changing demands of your company. Modern companies are dynamic and require adaptable furniture.
As a businessperson, you would give importance to the cost factor while making decisions. To meet your needs on a tight budget, modular office furniture is extremely cost-effective.
Tips for Buying Furniture for Your Home Office Workplace
Are you updating your workspace or converting a room into a home office? Your workstation should be able to meet all of your workplace demands, considering that it's with you for almost the entire week. When it comes to comfort and productivity, the right office furnishings can make a substantial difference. That is why you should think of it as a long-term investment.
Choosing the right office furniture is important. How much you're willing to spend is a crucial consideration when it comes to purchasing office furniture. It would be beneficial to make a list of all the things you'll need to buy, including their quantities, types, and requirements. Having a thorough list will assist you in determining and calculating your budget.
Consider The Size Of Your Workspace
Of course, you can't just go out and buy any furniture that catches your eye at the store. You need to figure out the entire area's dimensions so you can decide what sort of furniture is required.
Look For Designs That Are Both Functional And Comfortable
Because aesthetics and style are always in vogue, it might be tempting to purchase a costly chair or workstation. However, in the end, efficiency should take precedence over anything else.
Think About Your Storage Space
Aside from the workspace chairs and workstations, don't forget about the storage spaces your business needs.
Of course, you can't just go out and buy any furniture that catches your eye at the store. You need to figure out the entire area's dimensions so you can decide what sort of furniture is required.
Best Home Office Desks for Your Workspace
However, if you're looking for the best home office desk for your study, bear in mind that a dull workplace is never productive. Focus on functionality first when selecting a fantastic workstation for study. With many hours invested in your home office, your desk should allow you to sit comfortably in your desk chair while working on your computer or laptop with arms at loose right angles.
The Best Home Office Chairs
Working from home is now a reality for many Australians, and when you look at it in perspective, how uncomfortable some chairs can become obvious. Even if you don't spend all day in it, providing yourself with a plush throne – for work or pleasure – is beneficial to your back's long-term health and short-term enjoyment.
The quality of your chair is one of the most essential aspects of your office at home, no matter how high-tech it is. That's where we come in. We've examined the office chairs available in Australia and selected a selection of the finest ones.
Organise Your Home Office with These Storage Ideas
The characteristics of a good office storage solution are numerous. The storage requirements of the area must be adequate for now, as well as anticipated future demands; items should be easy to locate, and they must complement the room's appearance. The greatest home office storage options are suited to the things you want to keep and the style of your space. Consider both freestanding furniture and custom-built cabinets, as well as whether your storage ideas should be open or closed. Consider if you want some of each type of storage.
Storage as Decoration:

Whether you choose to keep your home office in its own place or use it as an extension of your living room, the storage solutions you select can be a beautiful aspect of the area while also fulfilling their purpose – and attractive bookshelf ideas are one way to achieve this.

Make the Most of Your Background Space on the Desk:

Keep in mind that the area behind a desk might be the perfect location for

storage furniture

, and a long low design may double as both.

Get a Storage Wall to Optimise Room Sizes:

Keeping a home office feeling big is simple by using one wall to provide all of the storage the space demands. The desk may be placed centrally in small rooms, avoiding the need to house separate freestanding components and allowing for more room.

To Disguise Technology Away, Make a Plan:

When determining home office storage ideas, pay particular attention to those that are best hidden. You might also want a document filing system rather than standalone furniture.

Take Advantage of the Vertical Space:

A home office may be used to store documents that must be kept but are seldom consulted. For these, consider using the room's vertical space to full advantage by maximising what can be stored there without making the area look congested.

Categorise and Contain:

The greatest workplace storage ideas will allow you to collect smaller objects, and you could want to store them in labelled containers so they may be found by everyone in your home.